Xi Jinping holds video summit with leaders of France and Germany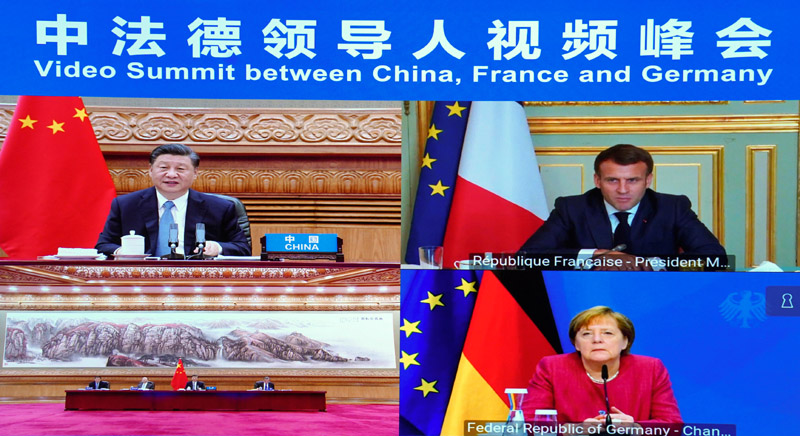 BEIJING, April 16 (Xinhua) --On the afternoon of April 16, Chinese President Xi Jinping, French President Emmanuel Macron and German Chancellor Angela Merkel held a video summit with their Chinese counterparts in Beijing.
The three leaders agreed to uphold multilateralism, fully implement the Paris Agreement, jointly build a global climate governance system featuring fairness, rationality and win-win cooperation, and strive for positive, balanced and pragmatic outcomes of the Leaders´ Climate Summit.Strengthen climate policy dialogue and cooperation on green development, and make addressing climate change an important pillar of China-EU cooperation.We will ensure the success of important multilateral agendas such as the 15th Conference of the Parties to the Convention on Biological Diversity (Kunming), the 26th Conference of the Parties to the United Nations Framework Convention on Climate Change (Glasgow), and the 7th World Conference on Conservation of Nature (Marseille), and create a new global environment governance landscape.
Support the COVID-19 Vaccine Implementation Plan, promote healthy, safe and orderly exchanges of personnel, maintain a smooth and stable industrial chain, and promote an early return to normal international economic and trade cooperation;We will support developing countries in making energy supply more efficient, clean and diversified.