China Development Forum 2021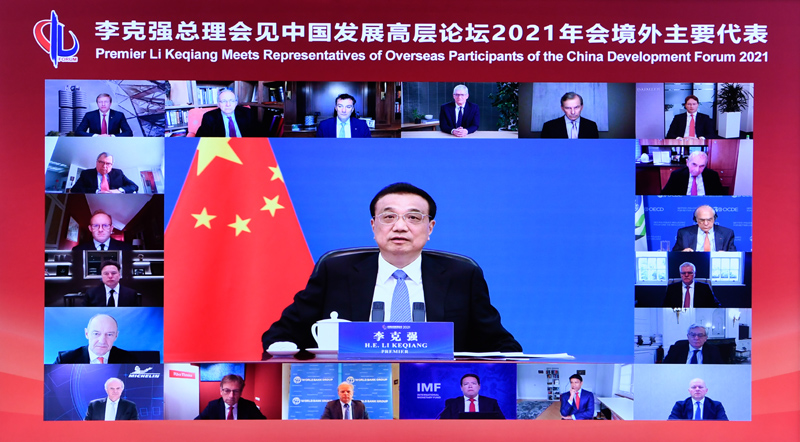 Chinese Premier Li Keqiang (L) meets with overseas delegates attending the 2021 annual meeting of the China Development Forum (CDF) at the Great Hall of the People in Beijing, capital of China, March 22, 2019.Leaders from the world´s top 500 enterprises, experts and scholars from internationally renowned academic research institutions and representatives of major international organizations will attend the meeting.
Li pointed out that opening up is the only way for China to develop.Over the past four decades and more since reform and opening-up, the Chinese economy has become deeply integrated into the world economy.China will further open up and hopes to achieve win-win, all-win and win-win results through two-way and multi-direction opening-up with other countries.
Foreign representatives at the meeting spoke highly of China´s development achievements, saying that China´s deepening reform and opening up will bring new opportunities to world economic development.They are full of confidence in China´s future development prospects and are willing to take the opportunity of high-quality development in China to continue to tap the Chinese market for greater mutual benefit and win-win results.