The SIGNING of the RCEP has contributed to the "double cycle" to boost global economic confidence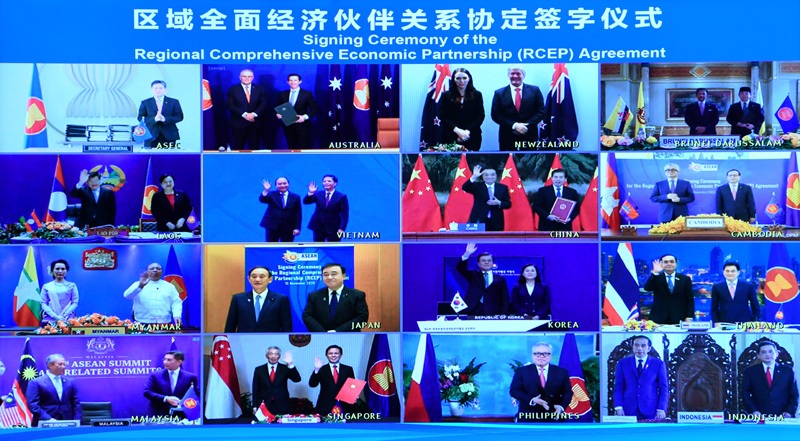 Chinese Premier Li Keqiang (L) attends the Fourth Regional Comprehensive Economic Partnership (RCEP) Leaders´ Meeting in the Great Hall of the People in Beijing, Capital of China, Nov. 15, 2020. The leaders of the ten ASEAN countries, the Republic of Korea, Japan, Australia, New Zealand and other countries attended the meeting.The meeting was held by video.
In his speech, Li said today is a landmark day for the leaders of the 15 countries to jointly witness the signing of the RCEP. As the largest FTA in the world with the largest population, the most diverse membership and the greatest potential for development, this is not only a landmark achievement of Regional cooperation in East Asia, but also a victory for multilateralism and free trade.
RCEP will implement the region trade in goods, services, trade and investment between the high level and opening up, greatly enhance the level of regional trade and investment liberalization and facilitation, regional attractiveness and competitiveness, will not only boost the economy overall recovery process, will add something new kinetic energy to promote the development of the region´s prosperity, will also be pull the important engine of global growth.