"Cloud platform" contributes to online Canton Fair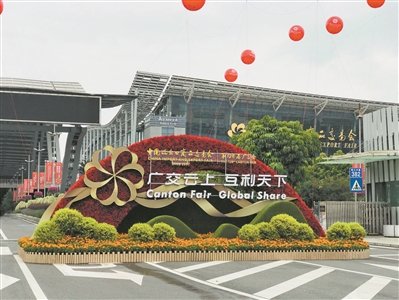 The 128th Canton Fair opened in Guangzhou on Oct 15, 2020.
Nearly 26,000 domestic and foreign enterprises have participated in the exhibition, and the number of on-line exhibits has exceeded 2.4 million. Buyers from more than 200 countries and regions have signed up to attend the exhibition.
In order to improve the exhibition experience and effectiveness of enterprises and purchasers, the official website platform of the 128th Canton Fair has been optimized and upgraded from purchaser registration, product search, online negotiation and other aspects, so as to make the platform have stronger functions, better services and better experience, and ensure that both suppliers and purchasers can "get in, find out and have a good conversation".
The official website is equipped with columns such as exhibitor´s exhibits, purchasing connection, online live broadcast, and cross-border e-commerce special area to provide round-the-clock service without time difference.We will carry out "cloud promotion, cloud invitation and cloud contract" on a global scale and invite buyers from home and abroad to participate in the conference, so as to help foreign trade enterprises connect with and explore the domestic consumer market and create more new opportunities for the global business community to cooperate closely and share development.