New sample steel wool soap pad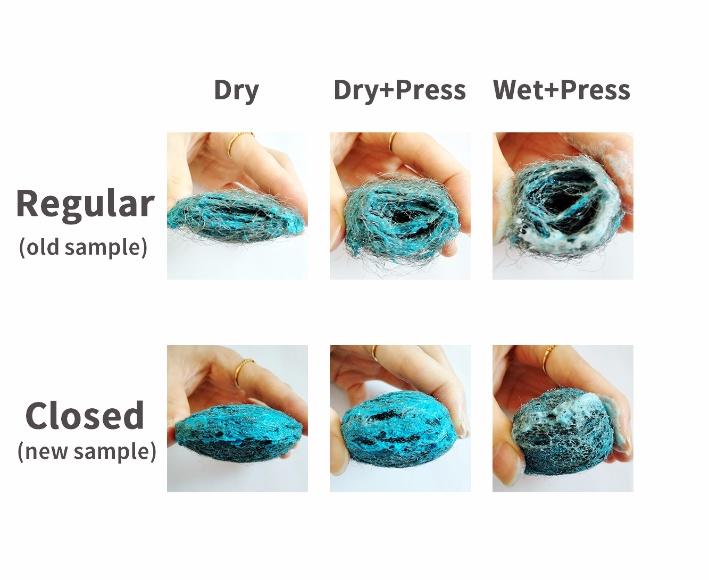 Today, I received the company´s new soap pad sample. It is a sample that has been hand-made recently and will be trial-produced on a large scale.
The new sample changed a little process, so that it looks more compact than before, so which of the two soap pads on the picture do you prefer?